The Official
Crispian St Peters
Web Site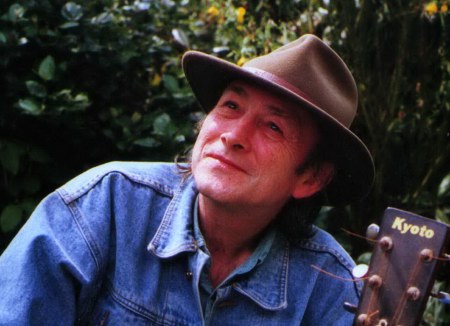 Crispian St Peters 1998

At Last! The Official Crispian St Peters Web Site has finally been created after more than thirty years of self imposed silence. I have, at last, persuaded Crispian St Peters to allow me to set up this personal web site dedicated entirely to him, his music and his songs. You will remember, 'You Were On My Mind', 'The Pied Piper', and 'Changes'. Now you can learn about the man behind these sixties hits and the many other songs he has written and performed. These songs cover every aspect of music including country and western, pop music, gospel music, comedy and monologues not to mention poetry.
This extremely modest man didn't have an official fan club, even at the height of his fame, in the sixties and seventies, so it is something of a triumph to finally be allowed to tell the world of his many records, hits and achievements. I hope you will enjoy this tribute to one of the greatest singers, songwriters and musicians of this, or any, age.
Please note that several unscrupulous con-men are attempting to cash in on Crispian's talent by pretending to be him. Apparently
one
is currently singing(?) on the Praia da Rocha on the Algarve in Portugal. Be warned! Crispian is too ill to travel abroad and anyone representing themselves as him are nothing more than fakes and fraudsters!
The Official Crispian St Peters Web Site was designed, built, and is maintained by, Bill Turney and is dedicated entirely to the international singing sensation Crispian St Peters.
If you have any comments, suggestions, articles or information about this great singer please feel free to contact The Official Crispian St Peters Web Site. Full details of how to get in touch are given on the 'Contact Us' page. If you like the site, please leave a message in my guestbook.
Add this page to your favourites - Press Control + D

The Official Crispian St Peters Web Site
© WG Turney 1999-2004.