Links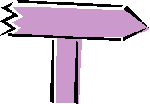 If you have enjoyed reading about the life of Crispian St Peters and his music, here are some other related sites which you might find interesting. They are all sites containing either further details of Crispian St Peters, or featuring his favourite type of music.
This is an American site giving a massive amount of detail and covering an incredible range of bands and solo artists, including of course, Crispian St Peters. Do a search for Crispian St Peters and you will find further biographical information, the chance to listen to some of his music and the chance to buy his American CD releases.
This site is dedicated to The Fortunes, a fabulous group from the sixties who are still going, as strong as ever, today. The Fortunes have shared the stage with Crispian on many occasions and he has frequently said that they are his favourite band of all time. This site gives details of their current tour dates, history, photographs and full discography.
This is a site aiming to connect together all rock and roll nd sixties music sites. Crispian's site has been awarded their badge of excellence as one of the best rock and roll sites on the net.
This site specialises in obtaining rare and hard to find records, CD's and memorabilia and gives details of hundreds of pop singers.
This site contains extensive details of groups such as The Troggs, The Searchers, The Swinging Blue Jeans and The Merseybeats. It doesn't get better than this.
Another great sixties group who are still going strong today. They had numerous hits and fronted for Billy J Kramer. The site also has links to other great groups and singers such as the Swinging Blue Jeans, Peter and Gordon, Peter Noone (of Herman's Hermits fame) and Wayne Fontana.
An excellent site giving not only details of numerous sixties singers and group but also details of many sixties films, TV and news.
One of the best singers and actors of the sixties who is still going strong!
If you know of any sites giving information concerning Crispian St Peters which you feel should be mentioned here please contact us at the following address.

The Official Crispian St Peters Web Site