Songs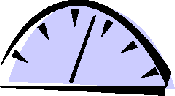 These are the first of a number of samples of some of my favourite songs written, played and sung by Crispian St Peters. More will be added as soon as possible. Simply click on the title then press the 'play' button to hear thirty seconds of beautiful singing. (Allow a moment for the songs to load). The songs seem to load and play quickest using 'Windows Media Player'.
PLEASE NOTE
All songs are played by kind permission of Crispian St Peters and Sleeping Giant Music Int. Ltd. London. WC1N 3HB.
No copies of any songs may be made without written permission of both the author and publisher.

The Official Crispian St Peters Web Site